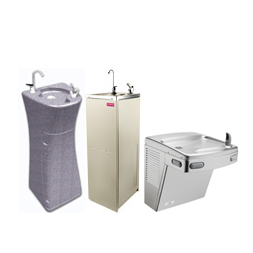 Water Fountain
A mains connected drinking water fountain. Ideal for workshops, factories etc. Stainless steel or powder coated.
Plumbed water dispenser.

Choice of filtration systems for cool, filtered drinking water.

Also suitable for schools and daycare centres at lower heights for children.

Floor & wall mounted available.
Durable stainless steel construction.
Wheelchair access units available.