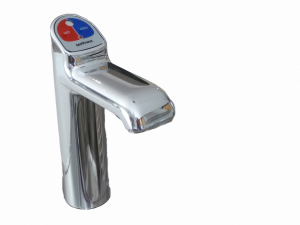 Wilson Boiling / Chilled System
The Wilson boiling / chilled tap is the ideal appliance for filtered boiling and chilled water in the office or home.  It has been designed for ease of use and developed incorporating robust and reliable technology that delivers durability with stylish design.
The Wilson can be used for boiling water only,  teamed with an under sink chiller  or a free standing ambient/cold cooler to create boiling and chilled water on tap. 
If you are looking for a looking for a stylish system that produces filtered boiling and chilled water at an affordable price, the Wilson is the perfect unit for you.